Walmart Straight Talk Cell Phone Plans
There is a new Walmart Straight Talk Phone plan.
Straight Talk is a new company that is a partnership betweeen Walmart, Tracfone and Verizon. This plan uses the Verizon cellular network, Tracfone prepaid phone software, and Walmart for marketing.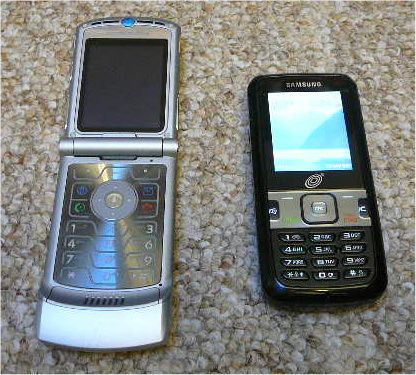 Straight Talk Motorola Razr V3 and Samsung R451c
There are two different Straight Talk plans, the $30 per month "All You Need" plan and the $45 per month "Unlimited Plan".
All You Need Plan
This plan offers a flat monthly fee of $30 per month. You get 1000 minutes, 1000 text messages, and 30 meg of data. If this were a regular prepaid plan for $30 a month you would expect to get 250 minutes and texts and data are extra expensive. This is the best value Nationwide prepaid plan yet released.
Unlimited Plan
This $45 per month plan gives you unlimited calling, texting and data nationwide anywhere the Verizon network works. There are a lot of small regional cell companies that have offered $40 a month or $59 a month but this is the first big national network (Verizon) to have an under $70 per month unlimited plan.
Unlimited Text and Unlimited Data included in this plan is quite unusual also.
Straight Talk Phone as a Modem
The Straight talk phones will not allow you to tether your computer to them (this is built into the software) and it is against the Straight Talk terms of service if you do find a way to hack into your phone and use it for computer access.
Where is Wal-mart Straight Talk Available?
Currently there are 1800 Walmarts across the United States that have the phone for sale and you can also purchase them at Straight Talk.com
Straight Talk Coverage
The reception will not be quite the same coverage you get with a Verizon contract phone. This will be the same coverage you get with a Verizon Prepaid phone. The difference is in some areas with the Verizon contract phones you will roam to other companies networks. In some areas you will be able to notice the coverage difference between a contract Verizon phone and a Walmart Straight Talk phone. In other areas you will not notice a difference.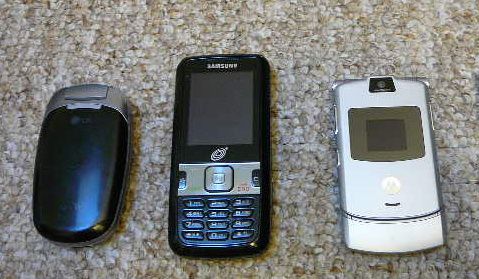 Straight Talk LG 200c, Samsung R451c, Motorola Razr V3 Phones
All Prepaid phones are not the same. A couple of years ago the only phones you could get for prepaid were older no frills models. Straight Talk offers entry level $30 no frills phones like the LG 100c, Lg 200c, $40 LG 220c, $80 LG 290c, Motorola W385, and $100 Motorola Razr V3, Samsung R451c and the $328 Samsung Finesse R810c Smartphone with touchscreen.
For more information check Straight Talk Frequently asked Questions.
Save $15 at the Straight Talk Website
At the Straight Talk website there are often promotions. Currently when you buy your phone from the website and activate it you will get a $15 gift card. This bonus is only available online.
Check out Straight Talk Wireless Web Site
now.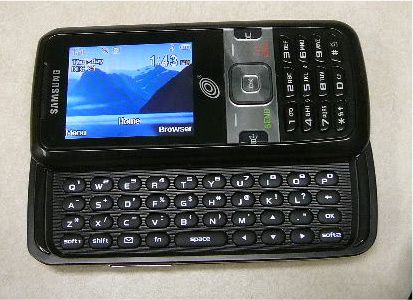 Straight Talk
Samsung R451c