Walmart-Prepaid-Cell-Phone
Your friendly Walmart-Prepaid-Cell-Phone can be a good deal.
Most prepaid cell phone companies do not work in all zip codes. Only Walmart Tracfone is available in every zip code in the US.
If you buy a Prepaid Cell Phone from Wal-Mart it will probably work in the county around the Walmart you purchased it.
Most Wal-Mart stores only carry the basic handset available for the carrier. Buying from the website is usually a better deal with more phone models available. Be sure to activate online---You usually get a bonus for activating online.
Walmart and Tracfone have just released Straight Talk. You can get Unlimited Minutes, Texts and Data for $45 a month or you can get 1000 minutes 1000 texts and 30 meg of data for $30 a month. This is by far the best deal in Prepaid Phones. This is a better deal than you can get with any contract phone and with Straight talk you just pay by the month. No credit checks, no termination fees add a card when your time or minutes are up and you have cell service.
Usuallly you will find the largest selection of Straight Talk phones at Straight Talk.com
Check out the New Straight Talk Prepaid Wireless Unlimited and the great value $30 a month plan.
Check out the Frequently asked Questions about Straight Talk.
Net10 Pay as you go, Tracfone, and T-Mobile are the Best Prepaid Phones available at Wal-Mart
Net10 has recently lowered the prices on their phones which makes them the best Prepaid pay as you go deal. They now include 300 minutes with any new phone purchase. Check out the
Net10.com Website Specials
and several different handsets.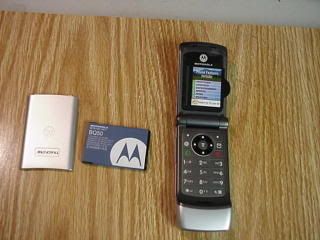 Check out the New Tracfone Motorola W370 Prepaid Cell Phone.
Why is Net10 the Best Prepaid Phone available at Wal Mart?
First they only charge 10 cents a minute.
Net10 Prepaid Cellular currently has a special on the Website that offers a FREE Prepaid Net 10 cell phone and 300 minutes for $19.99. This is the best deal in prepaid.

Free Roaming. Net 10 phones will roam from the AT&T network (formerly Cingular) to the T-Mobile network without charging you more. (The T-Mobile Prepaid plan will not roam so if you are not in T-Mobile coverage your Prepaid phone will not work.)

Free Long Distance. There are no extra charges for calling long Distance on your Net10 Phone.
Sale at Net10
There is a sale at Net10 They are offering the LG 300 and a 300 minute card for $30. The phone comes with 300 minutes and 60 days plus the card makes the best prepaid deal ever. 600 minutes 120 days of service and a free phone for $30. Don't just buy one buy several. This is the best deal ever on a prepaid phone.
If you already have a Net10 phone buy this package for the card and give the phone with 300 minutes away to a friend or child that never calls (maybe they will take the hint--lol--).
In case your math is as poor as mine that is 5 cents a minute.
Tracfone
Tracfone has now jumped into one of the best Prepaid Cell Phone deals in Wal-Mart. The addition of the lifetime Double minute card has really improved the value of a Tracfone. If you want a very inexpensive message phone the Tracfone can be kept active for less than $10 a month. If you add the "Tracfone Doubler Card" all the Tracfone Cards you buy will be doubled which makes the price of the minutes often in the 10 cent area. Currently at the Tracfone website the Doubler card is on sale. Check out this Tracfone special.
Buy a Motorola phone for $14.99 and get double minutes for life!
Best Yearly Prepaid Phone Plan
Tracfone
has two yearly plans. They sell a $100 one year card that you get 400 minutes (800 with DMFL). This card always has bonus codes available that will usually get you an extra 200 to 400 minutes. Check here for the latest
Tracfone Bonus Coupon Codes
. 800 minutes with this card gives you 12.5 cent minutes and less than $9 a month service.
Also available from Tracfone.com is a $200 yearly plan. This card gives you 1500 minutes (3000 with DMFL) and a year of service. With DMFL these minutes are 6.6 cents each and your monthly cost is under $17 a month.
With either of these plans if you run out of minutes before the year is up you can add more minutes by just buying another Tracfone Card.
T-Mobile Prepaid
The T-Mobile Prepaid where you buy a 1000 minute card for $100 gives you access for a year and 1000 minutes.
Wally World offers cellular phones from several major suppliers. T-Mobile, Net10, Tracfone, Virgin Mobile, Simple Freedom Wireless and Cingular. To figure the prepaid plans out by standing in the aisle reading the fine print at Walmart is not much fun. We have all of the plans profiled here at Compare-Prepaid-Cell-Phones.com.
Prepaid Activation Advice
With any of the prepaid phones you may purchase from Walmart you will get 10 or 20 minutes for free when you activate your phone.
Activate the phone but do not add minutes. Try the phone to see if it works where you want to use it before you buy minutes and add them to your phone.
You can return your Walmart-Prepaid-Cell-Phone for a refund but if you have installed minutes onto the phone you will NOT be able to get a refund on the unused minutes.
What to do if your Net10 Prepaid Wireless Phone is lost or Stolen
Jump from Walmart-Prepaid-Cell-Phone to

the Best Prepaid Cell phone Plans.
Tracfone is available in all zip codes
I have several web pages devoted to getting deals on Tracfones. Check out my
Tracfone Links Pages
What to do if your if your Tracfone is Lost or Stolen
Check out my Tracfone Minute Saving Tricks
Walmart Prepaid Cell Phone Review
In Summary I believe the Best Walmart-Prepaid-Cell-Phone is the Net 10 phone. The best place to buy this is the Net10.com website
because the website often has better specials than Walmart on the Walmart-Prepaid-Cell-Phone and they have a better selection of phones.
If you use more than 250 minutes a month the Straight Talk
$30 a month 1,000 minute "All You Need" is a great value and you only pay 3.3 cents a minute.
The $45 a month Unlimted Text, Talk and Data Straight Talk
plan is also a great deal on a nationwide unlimited prepaid plan.