Via Talk VoIP
The Via Talk VoIP uses your broadband access to supply phone service. With Service you get a Linksys Pap2 T Phone Adapter. (picture below) This adapter plugs directly into your Broadband access box. Then you plug your regular phone into this adapter.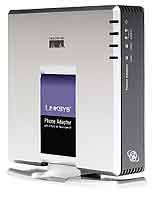 VoIP uses your high speed internet access to transport your phone conversations. ViaTalk plans include a local phone number and a ton of free options. Check out my ViaTalk Features Page.
Via:Talk Broadband Phone System Website
The Via:Talk Website is very good. It is a very well organized, and informative website. It has been very easy and quick for me to find the information I need. This is not the case with some of the other VoIP websites.
ViaTalk Broadband Phone Service Options
VT has Two Residential plans and two Commercial or Business Plans available.
ViaTalk 500 Broadband Phone $9.95 per Month
ViaTalk Voip UnlimitedYearly $199 per Year Plan. Currently if you purchase this plan you get one year free also. That is two years for $8.30 per month in advance. There are some additional FCC and Regulatory fees also.
ViaTalk Business 1500
Via Talk Customer Service
ViaTalk Customer service is offered either through the internet via a Chat box or over the phone. The ViaTalk Website has a large support section with clear instructions on how to hook up your ViaTalk Adapter. The help section of the website definitely gets an A+ from me.
Via Talk VoIP Priority Support
You have a couple of Customer Support options. Normally you can call in or go to their online support. For $1.95 extra per month you can have Priority Customer Support. This means on the phone or online you will go to the front of the line for customer support. To access the Priority Support service is 1-800-626-7150 select option 2 then option 4.
This is probably a good value for the first couple of months when you are just getting your service working. If you find you are not using it you can go into your account and discontinue this easily.
ViaTalk and HostRocket
Via:Talk is a division of the webhosting company HostRocket. They are a large webhosting company. ViaTalk VoIP is the Best priced full featured Voice over IP.
Link from Via Talk VoIP to Voip2055 Home Page