Tracfone the Largest Prepaid Cell Phone Company
They are the largest fastest growing major cell phone company in the United States with over 12 million subscribers.
How Tracfone Wireless Works
They are a Pay per Minute type of prepaid cell phone. With Track phone you purchase a phone, a minute card and activate it. You get a stated number of minutes to use on your phone and you get a service or activation period. With every minute card you purchase you will get at least 90 days of service time along with the minutes stated on the card.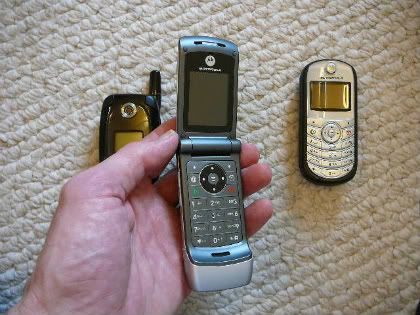 Prepaid Motorola W370 flip phone
DMFL
Track Phone DFML, Double minutes for life is an add on that comes on many phones or can be added to your phone if you do not have it. It will always double the minutes stated on the card when you add the card to your phone.
Tracfone Bonus Codes
Sometimes they give out five digit bonus codes that give you extra minutes when you are adding a minute card to your phone. The best place I have found to buy minutes and get bonus codes at the same time is at
Tracfone Bonus Coupon Codes
.
Buying a Track Fone
You can purchase one at many National retailers like Wal-Mart, Sears, 7-Eleven, and many convenience stores. You can also purchase them online at
Tracfone.com
.
The Best Buy on a Tracfone
You will need to buy a phone and minutes. The website always has a special package where you can purchase a minute card and get the phone for free. I recommend buying the package that comes with a DMFL phone and a phone card. You will pay a bit more but the DMFL is well worth it.
Get $3 off on any phone or accessory $19.99 or more with coupon code 23444
The Different Phones
They offer several different phones. The very inexpensive phones (often under $10) to the more expensive up to $80 phones. Buying the nicer phones that come with DMFL is less expensive than adding DMFL to a phone. I always recommend buying a DMFL Phone with Phone Card.