T-Mobile-TO-GO Prepaid Cell Phone
The T-Mobile-TO-GO Prepaid Cell Phone Plan is very Simple. Like all Pay as you go plans they have two parts to the service.
Minutes and Access.
T-Mobil also has 2 level of service Gold Rewards level and Regular level.
Once you have spent $100 on refills you always get the Gold Level pricing.
Regular T-Mobil To-Go Pricing
$10 for 30 minutes-30 days access,
$25 for 130 minutes-90 days access,
$50 for 400 minutes-90 day acess cards.

Gold Rewards level pricing gives you 15% more minutes
$10 for 50 minutes-30 days,
$25 for 150 minutes-90 day, $
$50 for 460 minutes 90 days
$100 for 1000 minutes and 360 days.

You get 1000 minutes and 360 days access with $100 card. This automatically makes you a Gold Rewards member.

Check out the Best T-Mobile-TO-GO Prepaid Stragegies.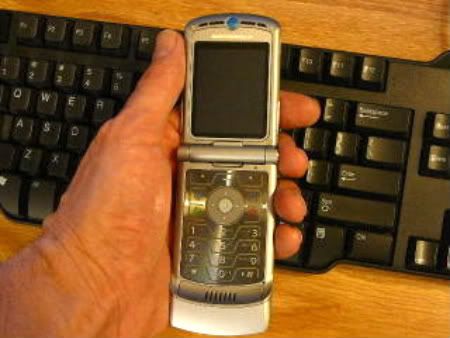 T-Mobil Razr
T-Mobile-TO-GO Prepaid Cell Phone Service is the Best
Compare-Prepaid-Cell-Phones.com (that's me) ranks the T-Mobile the Best Prepaid Cell Plan available.
The Latest Phones

T-Mobil pay-as-you-go Prepaid wireless has some of the latest technology phones.
The best selling new phone in the US for 2005/2006 is the Motorola Razr.
The Razr is available for prepaid users through T-Mobile.com, Alltel U Prepaid and GO (Cingular Prepaid) at this time.
Several other new model phones are available for use with T-Mobile Prepaid. The amazing Sidekick III has just been released by T-Mobile for Prepaid use


T-Mobile To Go service includes:
Nationwide long distance (including Alaska & Hawaii)
National roaming on the US network, VoiceMail, Caller ID, Call Waiting, 3-Way Calling
Free e-mail address 10digitnumber@tmomail.net)
Other services available:
Text messaging ($0.10 per message sent / FREE to receive)
Picture messaging ($0.25 per message sent / FREE to receive)
411and More directory assistance ($1.25 per call plus airtime) International Dialing in over 150 countries.Prepaid rates: international long distanceWhen calling to outside the US, the following additional charges will apply:Canada & Mexico $0.40 plus airtime/minute Puerto Rico $0.30 plus airtime/minute Guam/Island countries $0.80 plus airtime/minute Central African Republic,Cook Islands, Kiribati, Nauru,North Korea, Solomon Islands,Somolia, Tuvalu, Vanuatu $5.00 plus airtime/minute Sattelite calls $10.00 plus airtime/minute All other countries $1.50 plus airtime/minute
Where to buy T-Mobile phones and minutes.
You can purchase a T-Mobile phone directly from
T-Mobile
. This is probably the easiest way to get a To-Go Prepaid phone.
T-Mobile Contract Phones available from Letstalk
If you are looking at the T-Mobile contract phones you can normally get a better deal from the Letstalk website.
The monthly contract will be the same no matter where you buy a Contract phone the difference will be in how much you pay for your phone and how large the rebate will be on the phone you pick.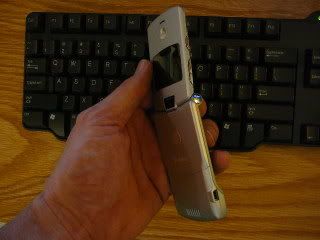 T-Mobile ToGo Prepaid Razr