Straight Talk Samsung R451c Review
The New Straight Talk Samsung R451C is a nice Slider phone.
"Straight Talk" is a new company that is a joint project between Tracfone, Verizon and Walmart.


The New Straight Talk
Samsung R451c has a lot of options for a prepaid phone. This is not your father's Tracfone. This is a fully usable MP3 music, 1.3 megapixel camera, Qwerty keyboard, slider phone.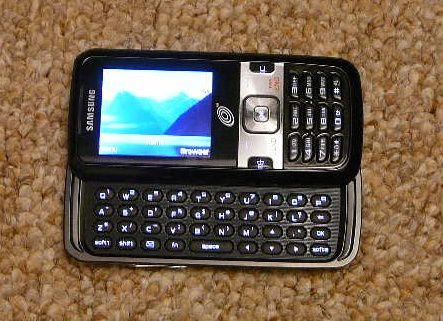 Straight Talk Samsung R451c with Keyboard Flipped Out
Samsung R451c Features:
* Mobile Web Services
* 1.3 MegaPixel Camera
* MP3 Player (cable and SD card not included)
* Slider QWERTY Keyboard
* Bluetooth® Wireless Technology
* Caller/Picture/Ringtone ID
* Hearing Aid Compatible (HAC) Rating: M3
* Hands-free Speaker
* Voicemail and Call Waiting
* Key Pad Lock and Alarm Clock
* Phonebook with up to 500 entries
* Battery Talk Time up to 4 hours
* Standby Time up to 14 days
* Vivid Color Display
* MMS picture messaging
* Downloadable ring tones and graphics
* Text Messaging
* Voice Dialing
* Voice Recorder
* Voice Commands
* Vibration Alert
* Auto Redial
* 10 Polyphonic Ring tones
* Includes Charger and Services Guide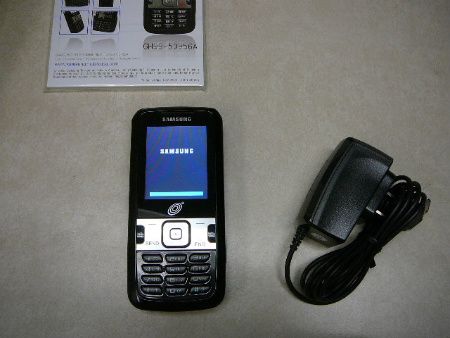 Picture of the Straight Talk
Samusung R451C
The new Straight Talk program has two prepay options.
Unlimited for $45 a month
Unlimited minutes
Uunlimited text and picture messages
Unlimited data
Unlimited 411 calls
All You Need
for $30 a month.
1000 minutes
1000 texts
30 mb of data for
unlimited 411 calls
1000 minutes Talk and 1,000 messages Nationwide Plus 30 MB of data for only $30 a month basic All You Need plan.
Samsung R451 Camera Phone
I have been playing with the 1.3 megapixel camera. It has a lot more functions than some cell phone cameras. You can have it take 3 rapid fire pictures, and you can adjust the focus and lighting. You can also change the size of the pictures. This is a nice little camera phone. It is also easy to transfer the pictures to your computer if you want.
The SD mini card is protected inside the back cover. I think this is a good feature. You can take pictures with either the button on the front of the phone or the Camera button on the side.
Buy the Straight Talk Samsung R451c at Straight Talk.com
or at Walmart.