New-Tracfone-Bonus-Code
I just received these New-Tracfone-Bonus-Code.



Tracfone LG 225
The new Tracfone LG 225 Camera phone now comes with the double minute (DMFL) feature included.
Get a FREE LG 225 camera phone when you purchase a double minute prepaid card for $100.
Tracfone Ultimate Bundle
Tracfone calls this their Ultimate Bundle. I bought the LG 225 (with DMFL)with One year card and 400 minutes for a friend. The 400 minutes double to 800 minutes with DMFL. I used a bonus code to get an additional 300 minutes. She paid $100 for the phone and she ended up with 14 months activation and 1120 minutes. This is one of the nicest Tracfones. This is the best value deal that Tracfone is currently offering.
***51511 for 80 minutes on 120 minute+ card***

60 Minute Card or higher for Extra Minutes

51283--60 min on 60 minute+ card worked 1/15/200853322--60 min on 60 minute+ card worked 2/5/200858287--60 min on 60 minute+ card worked 2/7/200850722--60 min on 60 minute+ card worked 2/10/2008
51992--20 min on 60 minute- card worked 2/1/2008
50566--80 min on 120+ min card worked 1/23/200851151--80 min on 120+ min card worked 1/23/2008
54969--100 min on 200 minute card worked 1/15/2008
52267--200 min on 1yr double minute card 1/1/2008
51792--50 minutes when adding a double minute card 51732--50 minutes when adding a double minute card
52241 $10 off a Double minute card from Tracfone Website

57455--50 minute Plan 1/2 off first month44424--Free shipping from the website worked 2/1/2008
50900--200 extra minutes on a One year card worked 2/15/2007********
58094 for 60 minutes
51283 for 60 minutes
55698 for 50 Minutes
54604, 58298 for 30 minutes
51206, 56204, 52636, 56084 55698 for 20 minutes
44414 free shipping code for website, this should work when you purchase from the website.


60 Minute Cards or higher for extra Activation Time
57676 for 30 to 90 days extra days -seems to be randomly extra



120 unit Cards or higher
58094 for 60 minutes
52094 for 40 minutes


250 unit Card
54671 for 100 minutes
56471 for 100 minutes
57660 for 250 Minutes
1 Year Service card
59626 for 250 Minutes
58695 for 250 minutes
57660 for 250 minutes
52834 for 250 minutes
50809 for 200 minutes
55094 for 100 minutes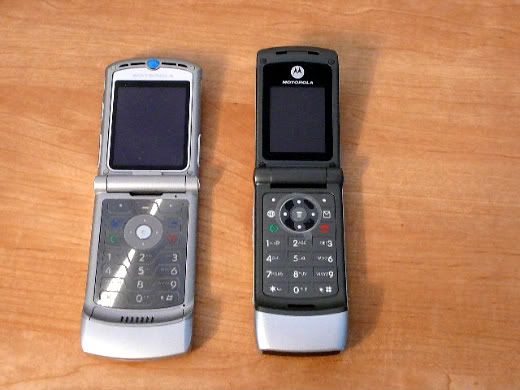 Motorola Razr and Moto W376 Camera phone from Tracfone
The Tracfone Doubler Card
Check out the new Tracfone Double Minute Card. After you activate the Doubler card all cards you install on your phone will be doubled. Sometimes the bonus codes will not work if your phone has a doubler card installed.
I do not recommend buying the Doubler card, you can purchase a new phone with DMFL for less than you can get the phone for. You will get an even better deal if you buy one of the more expensive phone and minute card Deals because the phone is virtually free with these deals. Buy a Tracfone LG 225 phone and save $50, plus double minutes and free shipping!
New-Tracfone-Bonus-Code


This is a new Net10 Special.
Net10 is the sister company to Tracfone with 10 cents a minute all the time. No Bonus codes to track down simple Net10. Get a Free NET10 phone + 300 minutes plus a 300 minute card for just $30 from Net10.com. This deal you get a free phone and 600 minutes for $30, that is 5 cents a minute.


Check out the New Tracfone LG 225 Camera Phone.


Double Auto Prepay
50974 for 30 minutes extra per month


1 Year Activation Card
50809 for 200 Minutes


One Year Tracfone Doubler Card
55964 for 200 minutes
50809 for 200 minutes


Tracfone Two fer Deal
This deal is on and off at the website only. This is the best deal on Tracfone minutes and you get the phones for free.Two 60 minute cards + 120 days activity + Free Refurbished phone for $19.99.
Go to "Buy Phones" on the website.


Link from New-Tracfone-Bonus-Code to Codes-for-Tracfone
What are Bonus Codes-for-Tracfone and How to get Free Tracphone minutes using Promotional Codes. Best Free Track Phone Promotional Codes.



How to use Trac Phone Bonus Codes
To use the New-Tracfone-Bonus-Code go to The Tracfone Web Site
.
When you add minutes copy the Code into the Promotional Code spot.
If you are adding a card over the phone be sure to have the code number handy to tell the customer Service agent before you add minutes to your phone.
When doing it through your phone you can try two different codes and if they do not work the third try Tracfone will run your PIN through and you cannot get the bonus.
More New-Tracfone-Bonus-Codes
Each of these free tracfone airtime codes will work once on your phone but should be useable.

5/28/2008 59753 for 60 minute or larger card to get 30 bonus minutes.
53322--60 min on 60 minute+ card worked 5/27/2008


120 Minute Card Codes for 20 New-Tracfone-Bonus-Code Promotional Bonus minutes. 54562, 59456, 56155, 50579, 53763, 58242, 52670, 58366,

250 Minute Bonus Codes for 30 Free Promotional Bonus Tracphone minutes 55479, 58719, 56183, 56062, 52921, 58813, 57806, 55042

400 Minute Bonus Card Codes for 50 Free Bonus Tracphone minutes 56817, 52262, 58732, 53393, 51304, 56841, 55712, 55381, 50832, 58049

100 Bonus Code Track Phone minutes for 1 Year Prepaid Wireless service card 57892

100 Promo Tracphone minutes for the Double Minute Prepaid plan Wireless service card 59898