How to Solve Net10-Wireless Problems
Net10-Wireless Problems can take time to solve but if you are persistant they can be remedied.

Net 10 wireless is a division of Tracfone. All of the customer service is done by offshore South or Central American providers. If you are fluent in Spanish you will actually get better Net10 Customer Service by choosing the Spanish language option when you first get on the phone.
Before you Call Net10-Wireless
Write down the Serial number of your phone, the phone Number and Net10 1-877-836-2368. I put these numbers on the back of a business card and then put clear tape over it. I store these numbers in my wallet in case my phone is lost or stolen.

If you are having problems with a Net10 phone card have it with you.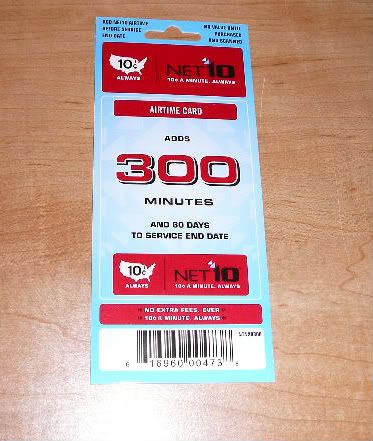 Net10 Phone cards will always have 15 digit numbers.
Firm Persistance
Call Net 10 from a land line
. I have found the customer service agents often have trouble understanding what I am saying. If you cannot communicate with the agent you are talking to hang up and call back. Sometimes this can actually save you time.
Do not get Angry
The people helping you are trying to help. They are working on a computer terminal that answers their questions. Often they will ask you if they can put you on hold so they can get the answer to your question. Some problems they cannot cure.
Net10-Wireless
does not own the Cell phone network that your phone works on. They buy minutes from
T-mobile and Cingular
. Sometimes they have to wait for
Cingular or T-Mobile
to fix the problem you are having with your phone.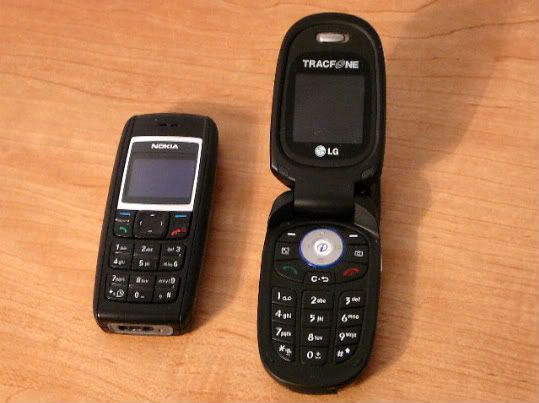 Net10 Nokia 1600 next to a Net10 Lg 225 Camera Phone.
Ask to speak to a Supervisor
Sometimes when you just cannot get the agent to understand or fix your problem, ask to speak to a
Net10 Wireless supervisor
. Your call will sometimes get dropped before you get to talk to the supervisor. Have patience and call back.
Ask for some FREE minutes for Your Inconvenience
When you are done talking to the
Net10 Customer Service
agent ask for some free minutes for your inconvenience. I have gotten
60 Free Minutes
just by asking. I hope this is helpful and good luck.
Net10-Wireless November 2008 Update
I have called Net10 customer service several times in the last couple of weeks. They have answered my calls quickly and been able to transfer my minutes and phone numbers much faster. The change from two years ago is striking.
Get a Motorola W375 with 300 minutes and free shipping for only $39.99!
***** Net 10 Links *****
How does the Net10 Prepaid Cell Phone Plan Work?
The Net10 Prepaid Cell Phone Plan is the BEST. Net10-Wireless Prepaid Cell phone Plans from Walmart, Kmart, are One of the Best Pay as You Go Prepaid plans.
Which Net10-Phone is for You?
The Best Net10-Phone to buy is the Motorola V176, Great Cell Price, The Best Prepaid Plan, A Compare-Prepaid-Cell-Phones Cellular best Wireless Phone buy!


The New Net10-Special-Deal on Cell Phones
The Latest Net10-Special-Deal is from $10 to $40 off the Regular Low Cellular Phone prices. Wireless Prepaid Phones From Net 10 for $30 with 300 Free Minutes included.


Get a Net-10-Free-Phone
Net-10-Free-Phone Order a Nokia 1100 for $20 and get 300 minutes and 60 days access Free. This is the best Prepaid Cell Phone Deal.


Net10 Camera Phone Now Available
Should you Buy the Net10 camera phone. Is it the best New Net 10 Phone. How much does it cost to send a Pictute on Net 10?


Net10-Prepaid-Cell Phones Come with 300 Free Minutes.
Net10-Prepaid-Cell Phones with Ten Cents per minute is the BEST Pay as you go Prepaid Cell phone Deal.


Lost-or-Stolen-Net10-Cell-Phone?
Lost-or-Stolen-Net10-Cell-Phone. What to do if your Prepaid Net 10 Cellular Phone is Stolen. Can I get my Pay as you go Minutes Back from Net Ten?


Net10-minutes for Your Cellular Phone at Compare-Prepaid-Cell-Phones.com
Tricks to saving Net10-Minutes and Days of Service on your Net 10 Cellular Plan. How to get the most Pay as you go access from your Net 10 Wireless Cell Phone Plan.


Net-ten Prepaid Cell Phone Activate and Enjoy
The Best Net-ten Quick and easy Activation for 10 Cents per Minute All the time Anywhere!!


How to Solve Net10-Wireless Problems!
How to Solve Net10-Wireless Problems. Net 10 is the best Prepaid Cell phone Deal and I will show you how to Solve Net10 Prepaid Problems.


How to set up My Net 10 Voice Mail
How to Set up your Net 10 Voice Mail. Can I set it up from a landline?


My Mothers Cell Phone
My Mothers Cell Phone for years was an Alltel contract Phone. I just gave her a new Prepaid Cell Phone.

Get a Motorola W375 with 300 minutes and free shipping for only $39.99!