Net 10 Wireless Prepaid Deals
Net 10 Wireless Prepaid phones are one of the better prepaid cell phone deals. You can always get Net 10 minutes for ten cents each or less.

Get 300 Free Net 10 Minutes
Many Netten phones come with 300 minutes and sixty days of service. On the website or on the package check to see if it states
"Includes 300 Minutes and 60 Days of Service upon activation"
This is a good deal because you can try the phone out to see if it works and all you need to buy is the phone.
How Net10 Works
All you need to get started with Net Ten Wireless is buy a phone and activate it. To Activate your phone you will need to either call 1-877-836-2368 or go online to their website. I like to activate online because it seems to be a bit quicker.
Where to buy a Net Ten Phone
You will have the largest selection of phones online. Also the Net 10 Purchase Discount codes only work when you buy online.
Get $3 off on any phone or accessory $19.99 or more with coupon code 34567
This Purchase Discount Code was suppose to expire but I used it recently.
Get 900 minutes of airtime and a FREE Motorola phone for only $60 at Net10.com
This sale is for the flip phone that comes with a $60 six hundred minute card. When you activate the phone you get 300 minutes. Between activation and the Minute Card you will get five months of activity. $60 five months and 900 minutes is a very good deal.
Local Prefix with NetTen
You will be able to get a local prefix on a Net10 phone if you buy it locally or buy it from Net10.com. When buying online and when activating they will ask you your zip code so they can assign you a local area code and prefix.
They make both CDMA phones and GSM phones, in some areas a GSM phone will not have coverage. Most NetTen phones sold will be GSM phones that operate on the At&t network.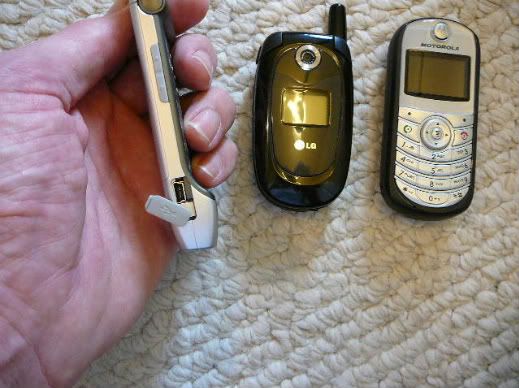 Charger plugin for the Motorola W370 with LG 225 and Motorola C139.
Check out our comparison of Net10 Unlimited and Straight Talk Unlimited.