Check out the Net-10-Free-Phone Special
A Net-10-Free-Phone is available with the purchase of a LG 400 phone. You have to read the fine print in the offer to make sure it "Includes 300 Minutes and 60 days of Service upon activation." This is the best deal in Prepaid. An LG 400 and 300 minutes and 60 days of activation for only $25. In some areas the LG 1500 and LG 600g also come with 300 free minutes. this is like taking $30 off the price of your phone.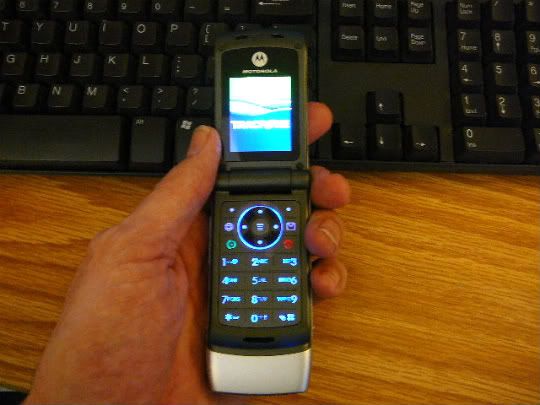 Motorola W370 from Tracfone and Net10
3 Cents per Minute and Free Phone
The best Prepaid per minute rate from most companies is 10 cents per minute. The new Net10 $25 Monthly plan with 750 minutes and 30 days of service is a very good deal. With NET 10 Monthly plans the minutes and service time do not roll over. The other New Net10 Monthly plan is the $50 per 30 days unlimited service.
The Best Prepaid Cell Phone Plan
Net10
now gives 300 free minutes with some phone purchases. With the LG 400 Flip phone for $25 it is cheaper to buy a phone with 300 minutes than to buy the minutes (it is cheaper by 5 bucks.)
Get 300 Free Minutes with select Phone purchases from Net10.com.
Net-10-Free-Phone and Free Long Distance
Normal 10 cents a minute for long distance. The Net10 wireless network plan is one of the best Prepaid Cellular Phone plans.
No monthly charges, and no hidden fees, no credit check, no contract cancellation fees, no activation fees. With a Net 10 phone you add a phone card and use your phone. You normally get 60 service days per card. As long as you keep your service active your minutes will roll over with the Pay as you go plans.
The new Monthly Net10 plans do not offer roll over but give you a lot more minutes per dollar spent.
Net10 Sale
The latest Net10 sale is for a New LG 400 and 300 minutes for $25. This is less than 10 cents a minute and you get a free Net10 phone. Buy two of these
Net10 deals
now. You cannot get a better deal on a good basic phone with minutes. Net-10-Free-Phone
Free Roaming with Net 10 Cell Phones
All the Net 10 phones are Single Rate phones. You do not pay extra for roaming. They roam onto several networks in the United States. This includes T-Mobile and At&t. The roaming coverage of Net 10 is the best for a prepaid phone. Prepaid phones from Verizon, Alltel, Simple Freedom, T-Mobile either do not allow roaming or charge you up to 50 cents a minute if they do offer roaming. This is important if you travel with your phone. You will have better roaming coverage with
Net-10-Free-Phone Web Site
.
Buy your NET10 Online
Normally you will have more models to choose from and get the best deal if you buy online from the company website. Now get 300 free minutes with select Phone Purchases at the Net10 website. Be sure the phone has
"Includes 300 Minutes and 60 days service upon activation"
in the description of the phone.
Net-10-Free-Phone with 300 minutes now starting at $25 at Net 10.com.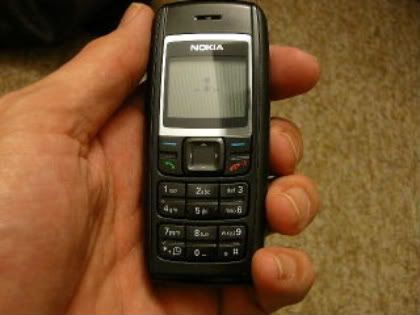 Nokia 1600 GSM The most popular Net 10 Prepaid Cell Phone.
Search My Website or the Web
How does the Net10 Prepaid Cell Phone Plan Work?
The Net10 Prepaid Cell Phone Plan is the BEST. Net 10 Prepaid Cell phone Plans from Walmart, Kmart, are One of the Best Pay as You Go Prepaid plans.


Net-ten Prepaid Cell Phone Activate and Enjoy
The Best Net-ten Quick and easy Activation for 10 Cents per Minute All the time Anywhere!!


Net10-Prepaid-Cell Phones Come with 300 Free Minutes.
Net10-Prepaid-Cell Phones with Ten Cents per minute is the BEST Pay as you go Prepaid Cell phone Deal.


Which Net10-Phone is for You?
The Best Net10-Phone to buy is the Motorola V171, Great Cell Price, The Best Prepaid Plan, A Compare-Prepaid-Cell-Phones Cellular best Wireless Phone buy!


How to get a Free-Prepaid-Cell-Phone from Tracfone Cellular Plans
Simple Tips to get a Free-Prepaid-Cell-Phone from Tracfone, And the ablsolute Best Deal on Prepaid Tracphone Minutes and Track Phone.


The Best Walmart-Prepaid-Cell-Phone compared at Compare-Prepaid-Cell-Phones
Walmart-Prepaid-Cell-Phone plans from Cingular, Tracfone, Virgin Mobile, Simple Freedom, Net10
, T-Mobile TO-Go at Compare-Prepaid-Cell-Phones.com