My Mothers Cell Phone
Hint "It isn't a Contract Phone"
My Mothers Cell Phone, my mother grew up without much, they didn't even have a phone in the 1920s. She worked in high school and as was common before WWII she turned the money she earned over to her father.


She has always been frugal. She does not like to buy new things, or spend money on herself. She does not like monthly payments of any kind. She was very happy when she and Dad paid off their house. No more payments.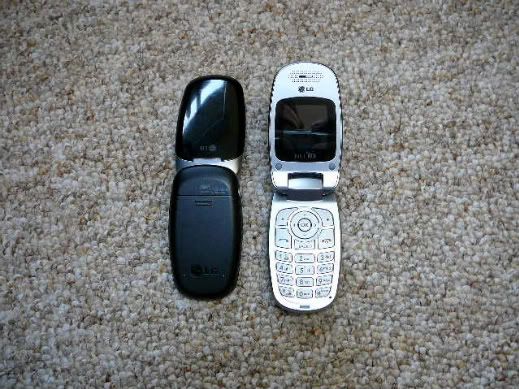 The LG 200c from Net10 is the phone I chose for my Mother
Mom and Dad have always traveled a bit and one of my brothers gave them a cell phone to use while traveling. She almost never used it but liked the
safety of having a phone while traveling.
My brother changed phone plans and Mom said she didn't really want a phone. (I think she didn't want him spending money on her.)

My Mothers Cell Phone.
A phone for Safety
As Mom and Dad started traveling more Mom signed a two year contract with Alltel. It worked at the summer home in Montana and the winter home in St. Louis. She hated that
she only used 100 minutes or so per month
but had to pay the $45 no matter how many minutes she used. Her contract was up.
The Net10 phones make a good choice for a Safety phone.
I bought her a Net10 LG 200c.
The phone she had from Alltel was an LG and she took right to her new folding phone. I saved all the family phone numbers and her friends phone numbers into her new phone. I activated her new phone. She still turns it off when she isn't using it (I don't understand). I called her on her land line after a month of her using her new phone and
she is quite happy with it
. I talked her through adding another phone card and she discovered it is really easy. I wanted a very simple phone for My Mothers Cell Phone.
Why did I buy her a Net10 phone?
It is so
simple
, the minutes
roll over, Roaming
doesn't cost extra. Roaming is important because on many other prepaid phones you pay 70 cents or more for roaming minutes "if" they work. Those are the main reasons. Also the Net10 phone cards are available at almost any national chain store like K-Mart, Walmart, 7-Eleven, and many more. We will spend at least $15 a month for Moms Net10 phone. Way better than the $45 a month with the contract phone. Also if she builds up a lot of unused Net10 minutes we can transfer them to my phone.
Get My Mothers Cell Phone from Net10 and get free shipping on orders of $35 or more at Net10.com
I could have bought her a Tracfone instead. If she texts a lot it is .3 units to text on Tracfone and .5 units on Net10. You can get Tracfone service for as little as $8 a month. If she wanted to fool around with bonus codes to get the cheapest minutes I would have bought her a Tracfone. The simplicity of Net10 was the clincher.