Compare Prepaid Cell Phones and Save Money on your Cellular Phone Plan.
Prepaid Cell Phones come in Three Different Types
Pay per minute, Pay per day, and Unlimited minutes per month. Some companies offer a combination of these options with their different plans.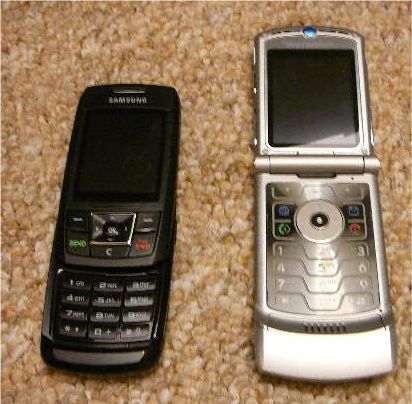 Pay per Minute Prepaid Cell Phones
With the Pay per minute model you will add minutes which are sometimes called Units or Dollars. The biggest players in the Pay per minute are
Tracfone
and
Net10.
When you add the minutes you will also receive a time period to use the minutes in. For example with a $30
Net10.
card you will get 300 minutes and 60 days of service time. If you do not use all of your minutes before the 60 days you will have to add another phone card to be able to use them. If you use all of your minutes you will need to add another card even if you have service time left.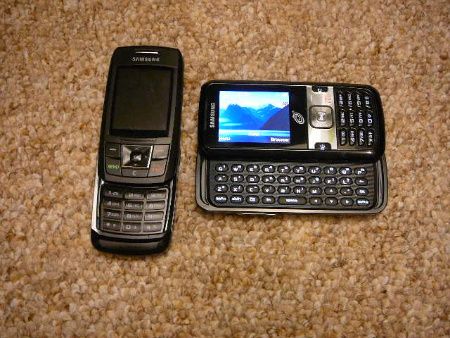 Pay per Day Prepaid Cell Phones
The Pay per Day model is most common with the larger Contract Cell phone companies like Verizon Wireless, T-Mobile and At&t. With this type of system you will pay $1 per day and get unlimited calls to anyone else on the system. For instance Verizon Prepaid allows their prepaid customers to call anyone with a Verizon Wireless phone for 99 cents a day and all other calls will be ten cents a minute. The 99 cents is only charged on the days you use the phone.
Unlimited Monthly Minutes Prepaid Cell Phones
The Prepaid Unlimited use model has become more popular. It started with some small local companies that offered unlimited calling in the local area for under $50 a month. The major contract carriers used to charge $100 plus per month for unlimited usage. Cricket and Boost Mobile were some of the first to offer this type of service.
Straight Talk Wireless
is now a big player in this type of cell usage. They have a $45 a month Unlimited prepaid cell phone plan that works on the Verizon Network. Check out
How Straight Talk Unlimited Wireless Works
.
Let's Compare Prepaid-Cell-Phones and get better Cellular Phone service.
Prepaid-Cell-Phones Advantages:
No long term contracts with prepaid phones,
No fixed monthly bills,
No credit checks for most pay as you go cell phones,
No deposits,
No age limits,
No activation fees with most prepaid plans,
No hidden costs.
If your phone is stolen you don't have to keep paying on your Contract.
Some of the prepaid plans are part of major contract plan vendors like Verizon, Alltel U, and T-Mobile. Other plans like Tracfone Prepaid and Net10 Cellular Virgin Mobile buy minutes from the major carriers and resell them to you.
Many Prepaid Cell Phone Plans have a fifteen or thirty day money back guarantee if the phone doesn't work well in your area or you are not happy with it.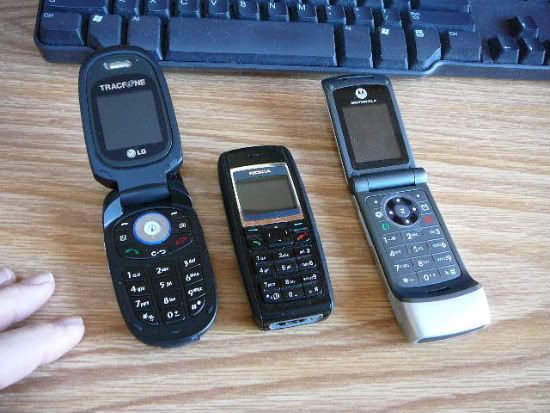 Lg 225, Net10 Nokia 1600, and the Tracfone Motorola W370.
Disadvantages to Prepaid-Cell-Phones
You usually have a higher cost per minute than you will get from a long term contract plan.
Some of the Pay as you go plans are only available in limited areas.
Most Prepaid phones often aren't as modern.
Many features are not available. (The Motorola Razor is now available from Cingular Go Prepaid and T-Mobile, and Alltel U Prepaid.)
The prepaid-cell-phones usually cost more than phones you can get for Free with a Long Term Cell Contract.
Does a Prepaid Phone work for you? Maybe
If you have Limited funds (who doesn't),
If you use a phone just a few minutes a month usually under 400 minutes,
If you are trying to rebuild bad credit,
If you hate long term contracts,
If you have had problems with a contract cell phone companies, Old bills not paid.
If you like to pay as you go without future bills hanging out there.
If you just don't want or can't spend much money on a phone.
If you want to control how much your child spends on their cell phone Prepaid can work well.
NET10 Sale
Net10 is our top rated Prepaid cell phone in many categories. Right now at the website they have the Nokia 1600 and a 300 minute card on sale for $30. When you activate the phone you also get 300 minutes and 60 days of service from
Net10.com.
In this sale you get 600 minutes and 120 days of service. This is the best deal I have ever seen for a prepaid cell phone. Only 5 cents a minute with a free phone. Check out Net10's latest phone specials! Offers start at $29.99.
***April 25, 2008***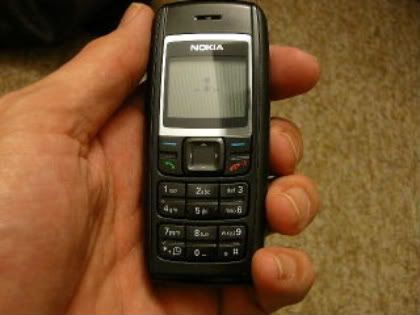 Net10 Nokia 1600.
Problems with Standard Long Term Cell Contracts
Long term contract-- I hate long term contracts. I will gladly pay a little more to not sign a long term contract.(commitment issues?)
Many people have moved only to find the long term contract phone they are locked into has terrible or no reception in their new location. You are required to pay the contract even if you can't use it.
Credit checks--If you have bad credit or an unpaid old bill you might not be able to get a contract phone.
Losing or breaking a contract phone--often the replacement phone will cost you a bundle and you have to pay your monthly contract even if you can't afford a replacement phone.
Huge penalties for going over your contract number of minutes.
Advantages to Standard Long Term Cell Contracts
Fixed monthly rates for minutes unless you go over your minimum.
A huge variety of Phones and devices available.
Many features like Data, TV feeds, Email, Picture phones, are only available for long term Contracts or are very expensive Prepaid phone plans.
Free calls to others in the same network in many plans
(this feature is now available on a couple of Prepaid monthly plans Alltel U Prepaid, Virgin Mobile, Verizon Prepaid, Cricket, Cingular-Go).
Lots of minutes per month on some plans.
Often when you sign a 2 year contract you can get a FREE or very nice Phone cheap.
Compare Prepaid-Cell-Phones from T-mobile, Alltel U Prepaid, Virgin-Cell, Verizon-Prepaid, Net10 Cellular, Boost Prepaid, Simple Freedom, Walmart Prepaid phones, Cricket, Tracfone and others that may come along.
Compare-Prepaid-Cell-Phone-Blog, Tracfone prepaid Cell, T-Mobile Prepaid cell, Net10 cellular,
Straight Talk Prepaid Wireless Review. How does the New Straight Talk Prepaid Wireless Plan work and how does it compare to my Contract Plan?
The Best Deal on T-Mobile-TO-GO Prepaid Cell Phone Plan. How to get the most minutes for your Prepaid Cellular Phones from T-Mobil to go.
The Net10 Prepaid Cell Phone Plan is the BEST. Net 10 Prepaid Cell phone Plans from Walmart, Kmart, are One of the Best Pay as You Go Prepaid plans.
The Latest Codes for Tracfone. Updated Oct 2010
Razr Prepaid Cell Phones are now available from Straight Talk and T-Mobile for pay as you go Service.
How Walmart Tracfone Prepaid works. The Advantages and Disadvantages to Walmart Tracfone.
We rank Pay as you go Cellular Plans. Does Tracfone, T-Mobile, Net10, Verizon or Virgin Mobile have the best Prepaid-Yearly-Cell Phone Plans
Buy T-Mobile-Letstalk Cell Phone Service at LetsTalk and Save Money.
Which Contract-Cell-Phone plan Fits Me Best? How do I Choose From All the Different Plans?
Prepaid-Cell-Phone-Definitions What are they? How do they work? Are they Expensive?
T-Mobile-Prepaid Cell Phones. How to get the BEST use of T-Mobile Prepaid Cell Phone Plan. Compare-Prepaid-Cell-Phones Rates T-Mobile Prepaid as the Best Pay as you go Plan.
Tracfone-Minutes For less than 10 Cents per Minute, Compare-Prepaid-Cell-Phones.com shows the Cheapest ways to buy Tracphone minutes. Best Track Phone Minute Deals.
Simple Tips to get a Free-Prepaid-Cell-Phone from Tracfone, And the ablsolute Best Deal on Prepaid Tracphone Minutes and Track Phone.
Prepaid-or-Contract Cell Phone Service Which is the Better for You?
Tracphone Tricks to Save You Money on your Cell Phone Usage. Activate your Tracfone and Save Cellular Minutes and Money.
Motorola-V170 The finest new Tracfone Flip Phone with Color Display and No Roaming.
Tracfone-Flip-Phones are the Best. Get A Motorola V170 or a Motorola W370 Tracphone Flip Phone.
How to Activate Tracfone and Get the most minutes for the least money.
Simple-Freedom-Prepaid Cell Phone from Alltel and how it works. Is Alltel Pay as you Go the Best Prepaid Cellular Plan from Walmart?
Is Simple-Freedom-Alltel-U-Prepaid the same service? Can I convert my Simple Freedom Phone to Alltel U Prepaid?
Verizon-Prepaid Cell Plans compared and explained.
How the Verizon Prepaid Cell INpulse plan works and is it a good deal.
Compare Verizon-Letstalk Cingular, Alltel, Websites for Cell Phone Purchase. Which is Better? Which is Cheaper?
How Verizon-pay-as-you-go Prepaid Cellular Plan Works with the most minutes available for Prepaid Cell Phones.
How do Virgin-Mobile-Prepaid 's 3 simple Cell Plans work and are they the Best deal for heavy Prepaid Cellular users?
Virgin-Mobile Minute2minute Prepaid Cell Phones What it costs and how Virgin Phones work.
Prepaid Virgin-Cell Phone Month2Month How Much Virgin Mobile Cellular Phone Service Plans Cost and How Prepaid Month2Month Works
What does Virgin-Prepaid Day2Day cost and How Does it Work?
Is the Cricket-Cell-Phone-Plan the BEST Pay as You GO Cell Plan? We Compare Prepaid Cellular Phones and Plans for you.
Prepaid-Cricket Jump Mobile is the BEST Prepaid Cell Plan. Free incoming calls and Free Text put this plan over the top.
The Best No Contract Cricket-Phones are available Online. Get the best price and availablilty buying your Cricket Phone online.
Is Boost-Prepaid Cell the Best Prepaid Cellular Plan? How much does Boost Mobile Pays as you go Wireless cost to use? Compare Prepaid Cell Phones Rates the Sprint/Boost Mobile Plan.
How well does Cingular-GO Phones Pay as you go Prepaid Phone Plans work? Is this the best Prepaid Cellular?
How Opex-Prepaid Cell Phones Work. Compare Opex to theBest Prepaid Cell Phone Plans.
How do Pay-as-you-go-cell-Phones work. Are they the Best Cell Phone Plan? Pay as you go phones explained at compare-prepaid-cell-phones.
What to Do Before a Lost or Stolen-Cell-Phone ruins your day.
What is an Unlocked GSM-Cell-Phone, How do you unlock a GSM Cellular Phone and What are the four GSM Frequencies?
Which Cell-Phone-Network are rated the best? Whose rating should you take and why?
Cell-Phone-Rules What is proper Cell phone Etiquette?
Walmart-Prepaid-Cell-Phone plans from Straaight Talk, Tracfone and Net10.
The Best Prepaid Cell Plan depends on your Cellular Usage and Where you live. Net10,Straight Talk, T-Mobile and Verizon Top the list.
We compare buying a Motorola Razr From the Cingular Website and From Cingular-LetsTalk. Compare Cell Phones and Cell Phone Plans at Compare-Prepaid-Cell-Phones.com
Does Alltel-My-Circle of Friends let me Call any of my Friends at any time for FREE?
The Prepaid Alltel-U-Prepaid Pay per Day Cellular Plan with unlimited text messaging is one of the Best Deals in Cell Phones.
Buy Your phone from Alltel LetsTalk and Save Money from buying Alltel or your Local Alltel.
Compare-LetsTalk-Wirefly, Two of the Largest Online Cell Phone Sellers.
Check out Alltel-New-Cell-Plans. Powerful New U Prepaid and the Excellent My Circle of Friends.
How the Alltel Simple-Freedom-Phone Cell Plan works. Alltel's Prepaid Cellular Phones Minute Saving Tricks
Amazon Prepaid Phones, Do Not Buy your Prepaid Cell phone From Amazon.
Rating the Motorola-v60i Tracfone Flip Phone, Is this the Best Prepaid Tracfone Cell Phone? The best Tracphone Prepaid Plan for your Motorola V60i.
How to Redeem Tracfone Airtime units on your Cell Phone. Compare-Prepaid-Cell-Phones.com explains the 3 different ways to Redeem Tracfone Airtime.
Are Ampd Mobile Phone the Best Prepaid Pay as you go Phones? Compare-Prepaid-Cell-Phones explains How Amp'd Mobile Phones Work.
Ampd Mobile PAYG Prepaid Cell phone Service explained by Compare-Prepaid-Cell-Phones.com. The Best Motorola Razr available for Pay as you go.
Cingular Wireless Go Phone "Pick your Plan" explained by Compare Prepaid Cell phones.com. How Cingular Go Phones Work and How much they cost.
Tracfone Net10 Sim Card How do they work? Can I move my Tracfone-Net10 Sim Card from Phone to Phone?
Tracfone Insider is the Newest Tracfone program. Sign up now and get 20 minutes for free and Extra Bonus Codes in the future.
The Best Net-ten Quick and easy Activation for 10 Cents per Minute All the time Anywhere!!
What is a MVNO Mobile Virtual Network Operator and How do Tracfone, Net10, Virgin Mobile work the MVNO System?
Can you Unlock a Tracfone? If you unlock it will it work on Verizon or T-Mobile or Net10?
The Tracfone Nokia 1100 is one of the most Popular Prepaid Cell Phones.
How to set up Tracfone Voice Mail. Compare Prepaid Cell Phones.com will shows how to use Track Phone Voicemail.
We Review the Tracfone LG 3280 at Compare-Prepaid-Cell-Phones.com to the other Track Phone Flip Phones. This is the finest CDMA folding Tracfone.
Free-Minutes-for-Tracfone Cell Phone tricks from a Tracphone Master. The best way to get a FreeTracphone phone and hundreds of Free Track Phone Minutes. We Compare-prepaid-cell-phones.
Our Vonage Review, How well does it work, How much does Vonage Phone Company Service cost us?
What Are Vonage International Phone Rates? How many countries can you Call for Free with Vonage International VOIP?
Vonage VOIP Phone How it Works. Who can I talk to with a Voip Phone? Can I call a landline or Cell Phone or just other Vonage Phones?
The New Cingular Go Bonus Reward Program gives a bonus discounts for regular purchases. This Makes Cinglular a better deal.
Which Tracfone GSM or CDMA phone works better? What is the difference?
Why is Vonage Upload Speed important? How fast does your connection need to be for Vonage? How do you check your connection speed?
Where and how does a Vonage Virtual Phone Number work? How much do they cost and how do you get one? Are Virtual Numbers Available Internationally?
What is a Vonage 800 Number? Why are they usefull? How much do Vonage 800 Numbers cost and how can you get one?
Speed Dialing your phone. How does it work? Can I speed dial my Tracfone LG 328, Nokia 1100, Nokia 2126?
Different Vonage Business Plan. How to sign up for Vonage. Features of the Basic 1500 Business Plan and the Premium Unlimited Business Plan.
Site-Map of Compare-Prepaid-Cell-Phones.com
Vonage SoftPhone. Turns your laptop into a Vonage 500 Minute per Month Mobile Internet Phone.
How does VoIP Telephony work? Who are the Providers of VOIP Service in the USA?
How to Set up your Net 10 Voice Mail. Can I set it up from a landline?
Tracfone Links on the Compare Prepaid Cell Phones.com website
Vonage, Packet8, Skype VoIP Links to Articles on SoftPhone, Virtual Phone Numbers, and International Vonage Rates
NetZero VoIP options include Pay as you go, $3.95 per month basic service and Net Zero Unlimited.
Via Talk VoIP 1 Year plus Year Unlimited for $199. This is a Great Deal from a HostRocket Division.
Voice over IP ViaTalk Features pick your area code, Voicemail, Softphone, Call Log Passwords, Call Return (*69), Caller ID Block, 3-Way Calling, Web Based Call Logs, Free 411 Directory Service,
New-Tracfone-Cell-Phone-Rates Lower Cellular Prepaid Minutes from Track Phone.
Tracfone International Long Distance, How expensive is it? How does it work?
How the Tracfone Double Minutes Plans Work. The Yearly Double Minutes Card vs the Monthly Doubler Plan. Which is better?
The Best Net10-Phone to buy is the Motorola V176, Great Cell Price, The Best Prepaid Plan, A Compare-Prepaid-Cell-Phones Cellular best Wireless Phone buy!
Net10-Prepaid-Cell-Phone-Links from Compare Prepaid Cell Phones website
Should you Buy the Net10 camera phone. Is it the best New Net 10 Phone. How much does it cost to send a Pictute on Net 10?
Tracfone Motorola W370 the latest and now the finest Prepaid Cell phone from Tracfone.
ATT Go Phone has now updated theCingular Go Phone. Pay as you Go Phone and Go Phone at&t Pick your plan offer lots of options in simple prepaid cell phone service.
Att Go Phone Pay as You Go has one of the hottest features of any pay as you go plan. One dollar per day unlimited mobile and unlimited nights and weekends. This is the Best Prepaid Cell phone plan.
Verizon Wireless Broadband, using Cell phone service to access the internet. How does this work and what does it cost?
Verizon-Links-Page from Compare-Prepaid-Cell-Phones with the latest information on Verizon Cell Phone Plans and where to get the best Deal on Verizon Phones.
NET10 Motorola W370 is now the best Phone offered by pay as you go Net10 Cellular.
Tracfone-Promo-Codes Where to find the latest Tracfone Bonus Codes and how to use Promotional codes to get more Track Phone Minutes.
The New Tracfone LG 225 Camera Phone comes with Double minutes for life. Is this the best Tracfone Prepaid Cell Phone for You?
The New Tracfone LG 200c , How does it compare to the Nokia 2126 and the LG 3280. Is this the best CDMA Tracfone Prepaid Cell Phone?
Refurbished Tracfones How well do they work and where can I get a Tracfone or NET10 phone for Free?
The Tracfone Nokia 2126 is a great little phone. Is it the best Pay as you go CDMA Trafone? Will the 2126 work in your area?
Tracfone-Value-Plan is new for 2007 and allows you to buy minutes for Ten Cent Prepaid Cell Phone Minutes for as little as Ten Dollars a Month.
Sitemap Page 2 for Compare Prepaid Cell Phones
Sitemap 3 for Compare Prepaid Cell Phones
LG 200c Functions and how to use the Lg 200 keyboard. How to call, store phone numbers and use the Tracfone menu.
The New Motorola W375 is now available from NET10 with Pay as you Go Minutes for 10 Cents.
The Motorola W375 Users Guide and Faqs from Compare Prepaid Cell phiones. Learn to easily use your new W375.
Motorola W375 Menu Keys, How the Net10 W375 Menu Keys work.
Motorola W375 Activation and Assembly, Quickly get your Net10 W375 activated and working.
Motorola C139 is the best Selling Tracfone. Check out pictures and features of the C139 at Compare Prepaid Cell Phones.com.
Motorola C139 Manual and Users Guide. How to use your Moto C139 to text, call, Lock your screen, Add names to your phonebook and other tips.
Motorola C139 Key Menu. How to use the Tracfone and Net10 Moto C139 Menu.
Motorola C139 Assembly is simple with out Step by Step Photos.
Motorola C139 Activate, Quick and easy Net10 and Tracfone C139 activation. What Zip code Sim card Serial number to use?
The Kyocera K126c Menu Keys Explained and How to Activate the Net10 or Tracfone Kyo K126
Tracfone News, The latest Tracfone Cell deals, Bonus Codes and News. Insider news,Tracfone Wireless Minute and Phone Specials
SBI Website Success, the Simple Steps. Site Build it will help you every step of the way. No one delivers Success like SBI.
My Mothers Cell Phone for years was an Alltel contract Phone. I just gave her a new Prepaid Cell Phone.
The Tracfone Mistakes to Avoid, How to save money by not making these common Tracfone Mistakes.
All the latest Tracfone Phone Deals Compared. GSM Tracfone and Net10 phone deals and CDMA Tracfone and Net10 Phone deals compared. What is and How to get the best deal on a Tracfone or Net10 Phone.
Magic Jack Voip Review, The $40 Voip Unlimited Phone Calling USB Phone Jack
Motorola W376 Battery Issues, A simple cure for the short life of Motorola W376 Battery Life..
Tracfone CDMA Phone Deals What is a CDMA Tracfone and How can I get the best deal on a CDMA Tracfone?
Last Minute Christmas Special From Tracfone. Free Next Day air on Phone Purchases.
Tracfone How the largest Prepaid Cell Phone Company in the United States works.
The Best Tracfone Service Deals, How to save money and get the best Deals. Track Phone Prepaid Wireless.
How does Tracfone Wireless Work? How much does it cost to use a Prepaid Tracfone?
What is the Best Tracfone Phone? Is it the LG 225, the Lg 600, the Motorola W376g, or the Samsung T301G?
Compare Getting Verizon Contract VS LetsTalk contract. Price check the same Phone LetsTalk and Verizon Wireless.
The New Straight Talk Samsung R451C from Walmart, Verizon and Tracfone is a Hit.
Most of the Straight Talk Frequently Asked Questions answered here! Straight Talk FAQs.
Straight Talk Pricing, With $45 Unlimited National Coverage it is Cutthroat!
Compare Tracfone vs Net10 vs Straight Talk. What are the benefits and Negatives of Tracfone vs Net10 vs Straight Talk?
Straight Talk LG 200c Review, How Does the LG 200 C from Straight Talk Perform?
Compare Straight Talk vs Tracfone Wireles Pay as you go Cell phones. When is Tracfone a better deal than Straight Talk?
Straight Talk Unlimited The latest Nationwide Prepaid Plan from Walmart, Verizon and Tracfone $45 per month!
How does The New Straight Talk All You Need Phone Plan work? The Good Bad and the UGLY!
Walmart Straight Talk Cell Phone Plans, How much do they cost and How well do they work?
How Straight Talk Rollover Works
We compare Straight Talk Unlimited vs Net10 Unlimited Prepaid Cell Phones. What are the differences with these two PAYG Cell Plans?
Get Net 10 Free Airtime with the purchase of a $30 Net10 Airtime card.
How to Solve Net10-Wireless Problems. Net 10 is the best Prepaid Cell phone Deal and I will show you how to Solve Net10 Prepaid Problems.
Net10-Prepaid-Cell Phones with Ten Cents per minute is the BEST Pay as you go Prepaid Cell phone Deal.
Net10 Unlimited Rollover and Net10 PAYG Rollover work differently. Check out How Net10 Rollover works.
Net10 Free 300 Minutes, Learn how to get the 300 free minutes that come with your new NET10 Prepaid Cell Phone.
The Latest Net10-Special-Deal is from $10 to $40 off the Regular Low Cellular Phone prices. Wireless Prepaid Phones From Net 10 for $30 with 300 Free Minutes included.
Compare the Net 10 Phone Options, How many different phones can I use?
Net10 Phone Card, Never buy another Net10 Phone card buy Net10 minutes for less.
NET10 Easy Minutes Get PAYG Cell Phone Minutes as low as 7.5 cents. The Latest deal from NET10 Pay as you go Wireless.
Net-10-Free-Phone. Order a Nokia 1100 for $30 and get 300 minutes and 60 days access Free. This Net 10 Cell Phone is the best Prepaid Cell Phone Deal.
Check out Net10 Unlimited, How it works and how much it costs.
The New Net10 Three Cent Minutes Plan can be a major money saver for a lot of cell users. Also the new Net10 Unlimited Plan.
How to get the Best Net 10 Wireless Deals. Where to buy phones and Phone cards to save money. Where can I get NetTen minutes for Half Price?
Lost or Stolen Net10 Cell Phone. What to do if your Prepaid Net 10 Cellular Phone is Stolen. Can I get my Pay as you go Minutes Back from Net Ten?
Net10 Refill Tips and Examples of how Net10 Roll Over Works with Monthly and PAYG Service
Best Prepaid Yearly Cell Plan. Who has the best Prepaid Yearly Cell Phone plan? This Comparison will help you get the Best Yearly Plan for how You use Your Phone.
What is the Best 30 Dollar a Month Phone Plan? We compare plans from Verizon Wirelesss, Straight Talk, Tracfone, Net10 and T-Mobile.
Comparing Tracfone GSM vs Tracfone CDMA Phones. How can I get a CDMA Tracfone if I Live in GSM Territory?
Who has a 25 Dollar Cell Phone Plan? Who is the Best?
Where can I get 7 Dollar Cell Phone Service? Is Seven Dollar a Month Cell Phone Service really available?
Tracfone Refill Tips, How to Get the Most Minutes when you Refill your Tracfone Airtime.
Unlimited Prepaid Texting rangeing fro $10 per month to $20 per month Who has the best Prepaid Texting?
Unlimited Prepaid Text Messaging is available. How to Text message and what does it cost.
How to Alltel Simple Freedom Text Message. How much does it cost is it the best deal in Prepaid Texting by Compare Prepaid Cell Phones.
T-Mobile Unlimited Text Messaging, Can I really get Unlimited Text Messages for $15 per Month?
ATT Unlimited Prepaid Texting is Available Nationwide at a Great Rate!
Verizon Prepaid Text Messaging. How much does Unlimted Texting Cost with Verizon?
Build a Hobby Website. Learn more about the web, your subject with a Site Build It website.
Site Build It and Compare Prepaid Cell Phones. Our website Hosting by Sitebuild has been excellent.
Learn to Build A Website with SBI Site Build It, start with the basics on building a webpage and get it right.
7-Eleven-Speak-Out Cellular Service. How and Where does the new SpeakOut Service work? Is 7-11 the Best Prepaid Deal?
The Straight Talk LG 290C Phone, How does this Slider Phone Feel, Is it a Good Phone/
Tracfone Triple Minutes for Life Reviewed
How to Get the Cheapest Tracfone Minutes
Tracfone TMFL Rates, Now Less Expensive than Ever
The New Tracfone Samsung T404G Triple Minute Phone
The Cheapest Tracfone Phone to Use